National Association of State Boating Law Administrators (NASBLA)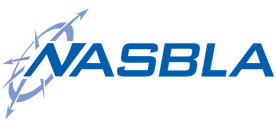 NASBLA is a national nonprofit 501(c)3 association comprised of state and territorial recreational boating authorities. The mission of NASBLA is to strengthen the ability of the state and territorial boating authorities to reduce death, injury and property damage and ensure a safe, secure and enjoyable boating environment.
NASBLA addresses its mission by fostering partnerships among and between the states, the Coast Guard and others, crafting model boating laws, maintaining national education and training standards, providing members with critical knowledge and skills, assisting in the homeland security challenges on our waterways, and advocating the needs of the state boating programs before Congress and federal agencies.
LSU NCBRT/ACE and NASBLA have formed an alliance to strengthen the safety and security of our country's maritime domain through the delivery of a national standard of professional training.
LSU NCBRT/ACE and NASBLA will continuously work together to identify, influence, develop and deliver specialized training and education to maritime law enforcement officers. Officers will acquire the skills necessary to prepare for, respond to, and recover from complex threats and high consequence events in the marine domain.
The training alliance will provide a pathway for maritime enforcement and emergency responders to establish a baseline operational proficiency on the water that follows the national standard. NASBLA's core competency training prepares students for the advanced courses offered through the LSU NCBRT/ACE.